Ohlone Daily Life .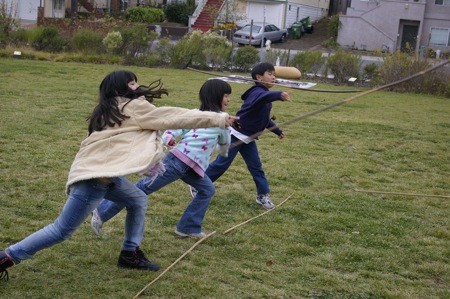 Ohlone Daily Life allows students to discover the ways in which California natives lived for thousands of years before the arrival of European settlers, and how European arrival changed their lives and surroundings. Students gather on our park grounds, where Native American workers once operated Rancho San Antonio, and as immersed in reconstructed and rediscovered Ohlone ways of life.
Students learn about the different ways to use a deer, try their hands at games and contests like javelin throwing, make seedcakes using native plants like the ones grown in our park, and hear Ohlone music.
Ohlone Daily Life is perfectly suited to 3rd grade curriculum, but can be enjoyed by other grades as well.