Peralta Rancho Life .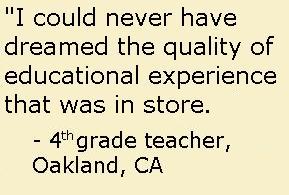 Students participating in Peralta Rancho Life get a chance to experience everyday life at Rancho San Antonio in the 19th century. This unique hands-on, interactive program immerses the students in the lives of the Californio settlers who built the missions, presidios, pueblos and ranchos during the Spanish Colonial and Mexican Territorial days.
The students learn about the work of the rancho by doing some of it. Students climb into a saddle to rope (straw bale) cows, dip tallow candles, grind corn on mano y metates, make tea with a molcajete, and build adobe bricks. They also don Californio outfits and learn to dance as was done at the Fandangos. And to remind them that there were children on the ranchos, the students play Californio games and learn to make there own toys.
Peralta Rancho Life is suited to 4th grade curriculum, but can be enjoyed by other grades as well.