Water Keepers .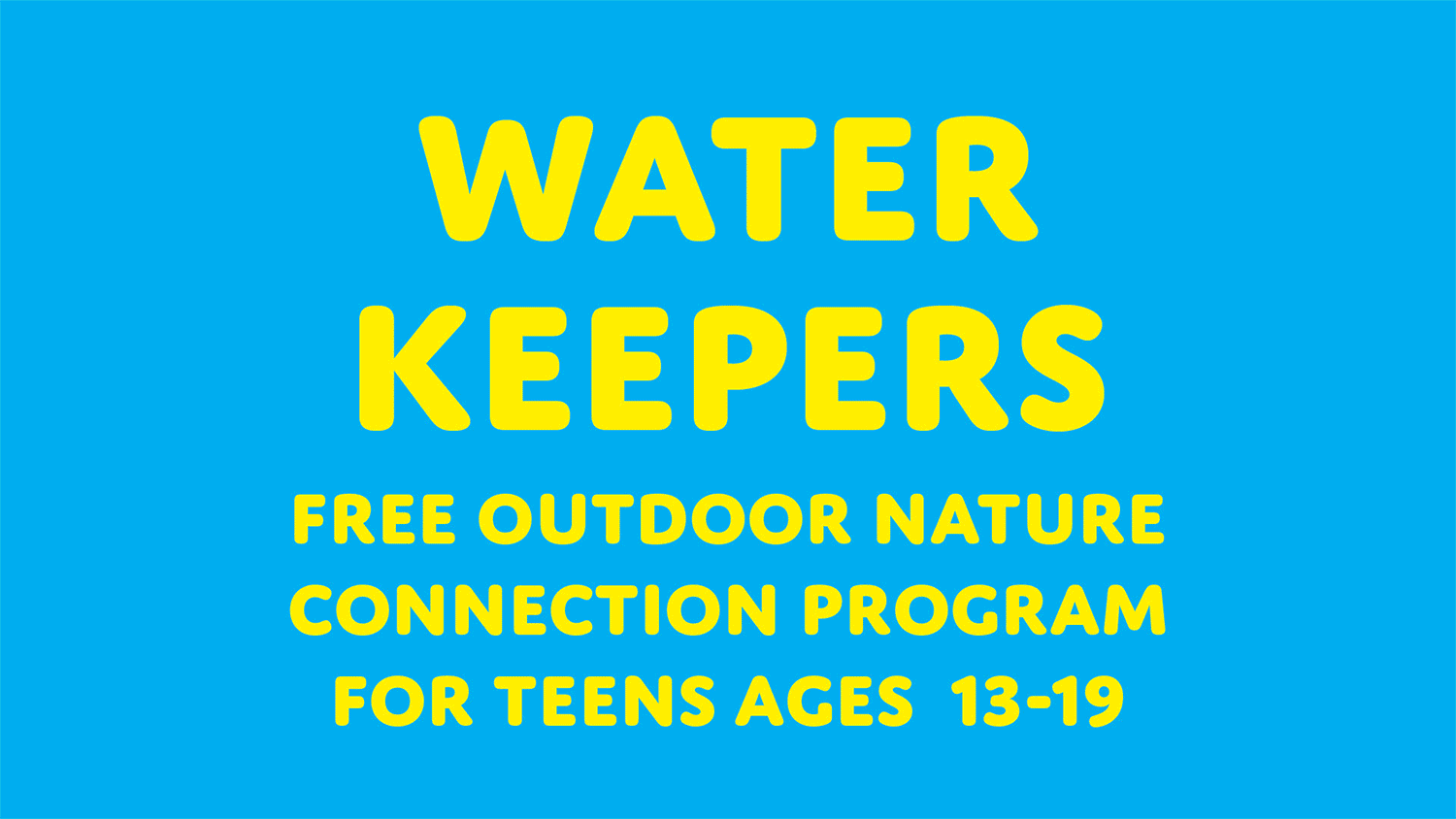 Nature Connection Program for Teens
September 18 – December 11 (no program Thanksgiving week)
Wednesdays, 4 – 6pm, Saturdays, 9am – 3:40pm
Peralta Hacienda, 2465 34th Avenue
Water Keepers is a unique environmental education & skills development opportunity for Oakland teens. It is a free, outdoor, nature connection program for youth who are ready to save the world with science, environmentalism & history. The program is for youth ages 13-19 and takes place at Peralta Hacienda Historical Park & Peralta Creek. The program is free to join and stipends may be available via partner organizations.
If you know any young people who are interested in environmental science, need to explore outside and explore nature, or are budding activists – please share this information with them. Water Keepers is an in-person program.
Saturdays is a hands-on, nature experience to help restore Peralta Creek! From 9 am–3:45pm, young people roll up their sleeves and think like citizen-scientists.
Test water quality for chemicals that could be harmful to the community
Investigate microscopic animal life to monitor the Creek's health
Cultivate healing and native plants for a creek-side garden
Conduct "Garbology" studies to identify who uses the Park and evaluate the community's health via the garbage in the park
Help grow and protect the new Milkweed Garden which helps repopulate monarch butterllies.
It won't be all work, though! We are going on Bike & Hike Field Trips to explore other Oakland Creeks and the Shoreline. California Field School is providing bicycles, safety gear, and safety training. We are also going on hiking expeditions to Leona Heights and Lake Chabot.
All on-site Water Keeper activities take place outdoors, physically-distanced, and wearing masks. We are strict about following County and State safety guidelines.
Wednesdays, Water Keepers meet to have socially, ethically and scientifically informed conversations. From 4–6 pm to explore humans' complicated and vital relationship with water.
Learn about water crises in California and Globally
Discover why and how indigenous peoples are leading a defense of water and land
Examine how the environmental impact of ranching, mining, and mono-agriculture has affected California's history
Find out how Oakland gets its water supply. EBMUD will give us a behind-the-scenes tour and share internship and career opportunities.
Become an Earth Defender!
Youth who complete the Water Keepers program go to the front of the line when we hire youth counselors for our summer camp.
If students are interested they can email diane@peraltahacienda.org or abad@peraltahacienda.org and we will help them register.
This will be a terrific opportunity for students to get outside safely, have fun, learn scientific methods, and do good!