Water Keepers .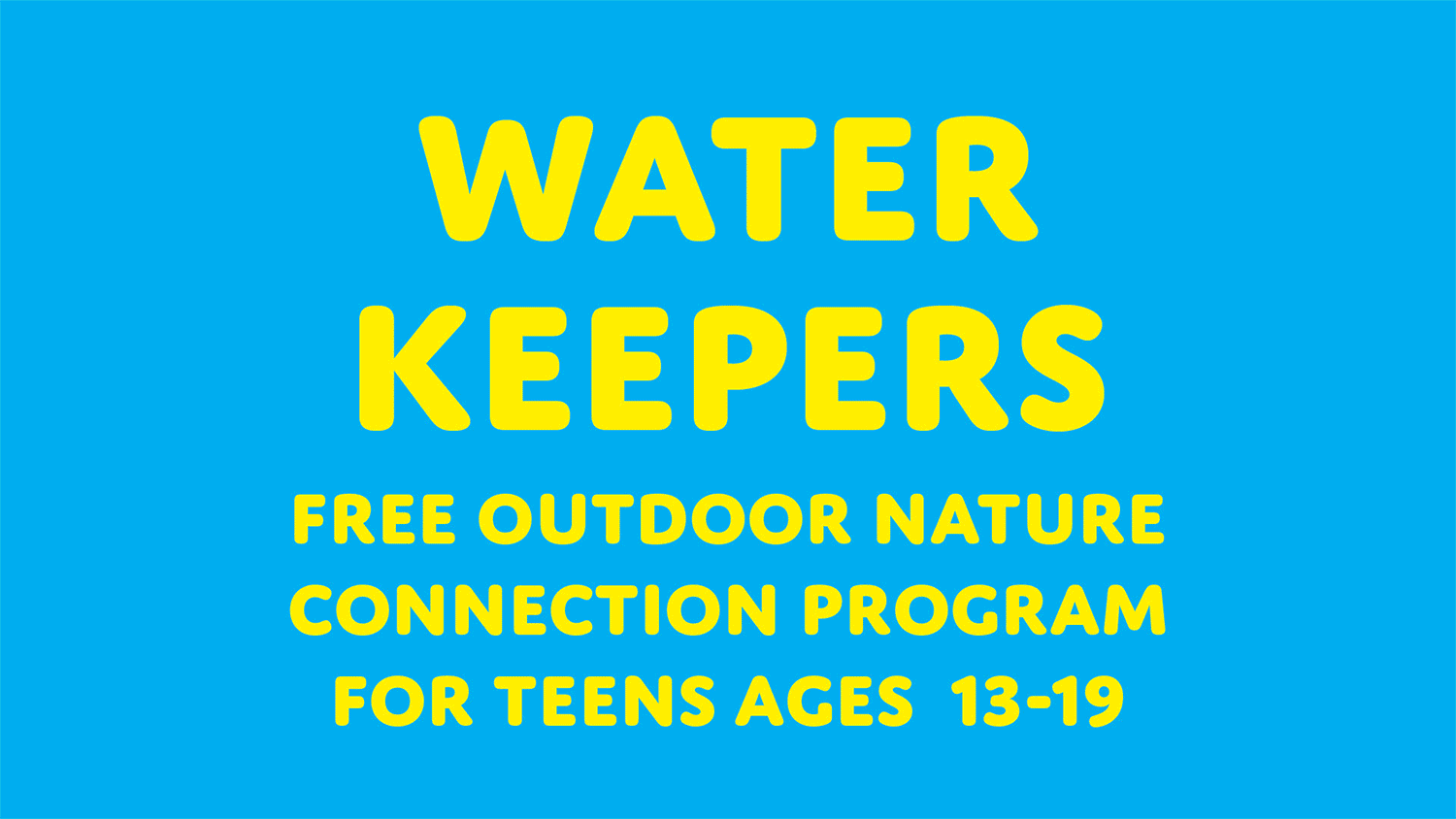 Environmental Action Program for Teens
WHEN
October 1–December 10 (no program November 19 & 26)
Saturdays, 9 am–3 pm
WHERE
Peralta Hacienda Historical Park
2465 34th Avenue, Oakland
Water Keepers is a unique environmental education & skills development opportunity for Oakland teens. It is a free, outdoor, Environmental Action program for youth who are ready to save the world with science, environmentalism & history. The program is for youth ages 13-19 and takes place at Peralta Hacienda Historical Park & Peralta Creek. The program is free to join and stipends may be available via partner organizations.
If you know any young people who are interested in environmental science, need to explore outside and explore nature, or are budding activists – please share this information with them. Water Keepers is an in-person program.
Saturdays ... we roll up our sleeves to think and work like citizen scientists, focusing on water, bees, and trees:
Test water quality for chemicals that could harm the community
Investigate microscopic animal life to monitor the Creek's health
Cultivate the Park's various gardens: butterfly garden, botanicas, vegetables, basketry materials for Ohlone, lead bio-remediation project
Harvest acorns and create a tree nursery; plant native trees in the n,eighborhood
Do regular nature journaling to develop observational skills, curiosity, and metaphoric thinking.
In the course we will have have socially, ethically and scientifically informed conversations to explore humans' complicated and vital relationship with water.
Learn about water crises in California and Globally
Discover why and how indigenous peoples are leading a defense of water and land
Examine how the environmental impact of ranching, mining, and mono-agriculture has affected California's history
Find out how Oakland gets its water supply. EBMUD will give us a behind-the-scenes tour and share internship and career opportunities.
Become an Earth Defender!
Youth who complete the Water Keepers program go to the front of the line when we hire youth counselors for our summer camp.
If students are interested they can email diane@peraltahacienda.org and we will help them register.
This will be a terrific opportunity for students to get outside safely, have fun, learn scientific methods, and do good!