Welcome To Wildlife 2022-23 .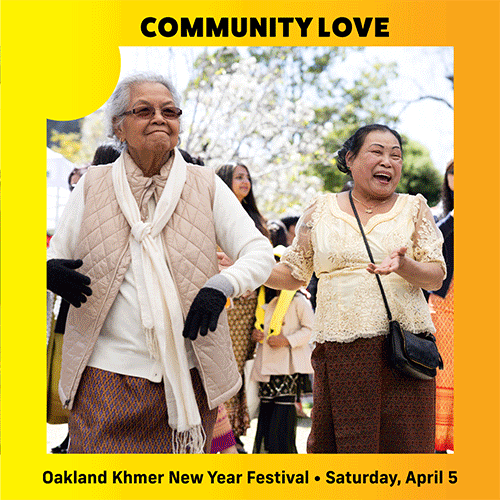 WELCOME TO WILDLIFE 2022–23
Calling all young Nature Explorers!
We are now accepting applications for Welcome to Wildlife 2022-23!
DATES: Every other Saturday, Starting October 8, 2022–April 22, 2023
(October 8 & 22, November 5 & 19, December 3 & 17, January 14 & 29, February 11 & 25, March 11 & 25, April 8 & 22)
TIMES: 9 am–12 pm (ages 5–9) and 12:30–3:30 pm (ages 10–14)
LOCATION: Peralta Hacienda Historical Park, 2465 34th Avenue. Oakland!
Welcome to Wildlife is a free Nature & Community Connection program where youth learn through fun and hands-on experiences outdoors at Peralta Hacienda Historical Park and Peralta Creek. Young adventurers discover the Bay Area's ecosystem, how the land and water are used today and in precolonial times, and figure out how to be better Earth keepers!
Here's some helpful information to help you determine if Welcome to Wildlife is right for your children.
Children and youth should be vaccinated for the Covid-19 coronavirus to attend Welcome to Wildlife.

Staff follows County, State, and Federal Covid-19-related health guidelines.

All activities take place outdoors. In case of rain, we will relocate to our open-air Pavilion.

W2W is limiting sessions to 15 Campers per age group (ages 5–9 and 10–14).

We strongly encourage parents to commit to bringing their children to every program session if possible. Because of our strict Covid safety precautions, we don't want to expose students to new participants after the group first meets.



************************************************************
¡Donde estan los jóven exploradores de la naturaleza!
Estamos aceptando aplicaciones para Welcome to Wildlife 2022-23
FECHAS: Cada otro sábado, desde el 8 de Octubre de 2022 hasta el 22 de Abril de 2023
(Octubre 8 y 22, Noviembre 5 y 19, Deciembre 3 y 17, Enero 14 y 29, Febrero 11 y 25, Marzo 11 y 25, Abril 8 y 22)

HORARIO: 9 am–12 pm (edades 5–9) y 12:30–3:30 pm (edades 10–14)
DONDE:
Peralta Hacienda Historical Park, 2465 34th Avenue. Oakland!
Welcome to Wildlife es un programa gratis de Conexión con la Naturaleza y Comunidad
donde jóvenes aprenden a través de experiencias divertidas e interactivas al aire libre en Peralta Hacienda Historical Park y Peralta Creek.
Jóvenes aventureros descubrirán
el ecosistema del Área de la Bahía, cómo se usan la tierra y el agua hoy y en tiempos precoloniales, y descubrirán cómo ser mejores guardianes de la Tierra!
Aquí hay información útil para ayudar a determinar si Welcome to Wildlife es adecuado para sus hijos.
Niñxs y jóvenes deberian ser vacunados contra el coronavirus Covid-19 para asistir Welcome to Wildlife.
El personal sigue las pautas de salud relacionadas con el Covid-19 del condado, el estado y el gobierno federal.
Todas las actividades se desarrollan al aire libre. En caso de lluvia, nos trasladaremos a nuestro Pabellón al aire libre.
W2W limita las sesiones a 15 campistas por grupo de edad (de 5–9 años y de 10–14 años).
Recomendamos a los padres que se comprometan a llevar a sus hijos a todas las sesiones del programa si es posible. Debido a nuestras estrictas precauciones de seguridad de Covid, no queremos exponer a los estudiantes a nuevos participantes después de que el grupo se reúne por primera vez.
👉🏽 👉🏽 👉🏽 HAGA CLICK PARA APLICAR 👈🏽 👈🏽 👈🏽