NEH Landmarks: Faculty & Staff .
Distinguished Faculty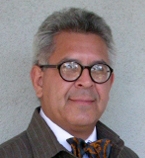 Ramón Gutiérrez, Professor of US History at University of Chicago, will lecture on Spanish influence on native peoples, especially how influence spread North from Mexico to the American Southwest as discussed in his book When Jesus Came the Corn Mothers Went Away: Marriage, Sexuality and Power in New Mexico.

Albert Hurtado, Chair of American History at University of Oklahoma, will present on Westward Expansion, taking into account Native American narratives and the perspectives of economically and culturally diverse American settlers.

Douglas Monroy, Professor of History at Colorado College and author of Thrown Among Strangers and The Borders Within: Encounters between Mexico and the US, will lecture about Mexican ranchos before the Gold Rush.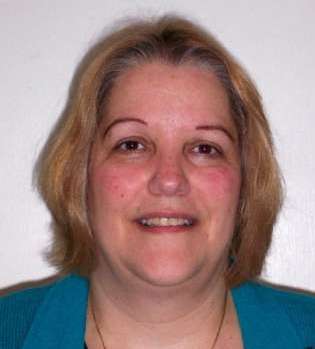 Mary Jo Wainwright, Professor of History at Imperial Valley Community College, will discuss the Peralta family and other Californios of Mexican descent in the post Gold Rush period, lead a tour, and oversee the development of online course content after the completion of the workshop.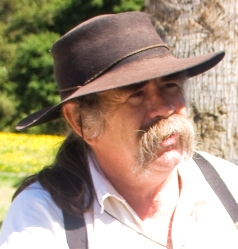 Wells Twombly, Director of Public Education Programs at Peralta Hacienda Historical Park, has also directed public history programs at History San Jose and Old Sacramento. Wells will present activities from his hands-on school field trips, Ohlone Daily Life and Peralta Rancho Life, which immerse students, teachers, and chaperones in history on a daily basis during the school year.

Tey Diana Rebolledo, Professor of Spanish at the University of New Mexico and author of The Chronicles of Panchita Villa and Other Guerrilleras, will lecture about literature as a tool for understanding 20th and 21st century historical transformations and women's viewpoints.

Rick Tejada-Flores, director of The Fight In The Fields: César Chávez and the Farmworkers' Struggle and The U.S.-Mexican War, will introduce his own acclaimed documentary films. David Gutierrez Professor of History at UC San Diego, will lecture on the history of Mexican immigration since 1960.
David Gutierrez teaches Chicano history, comparative immigration and ethnic history, and politics in the twentieth-century United States at UC San Diego. Gutierrez will lecture on the history of Mexican immigration since 1960.
Project Directors

Holly Alonso, Peralta Hacienda Historical Park's Executive Director, and Alex Saragoza, UC Berkeley Associate Professor of Ethnic Studies, are co-directors of the workshop. Every day, they will introduce major themes, and accompany NEH Summer Scholars in conversations and site visits.The content session leaders are among the most influential scholars in the field.


Holly Alonso has fundraised for and developed educational programs, interpretive plans, and capital construction phases at the site for the last ten years. She assembled the site's scholarly team, and researched and wrote all interpretive materials for the exhibits and site publications. She wrote the Coordinated Arts & Education Program Plan for the site under IMLS funding in 2005, reaching full implementation over the past five years.

Alex Saragoza's publications range from historical monographs like The Monterrey Elite and the Mexican State, 1880-1940 to seminal ethnic studies documents like Mexico Today: An Encyclopedia of Life in Mexico. He was principal consultant on the major documentary film, "The U.S. Mexican War," and has co-directed, with Holly Alonso, the NEH exhibit development grant for the site, "Becoming California, Becoming America."